My Newfound Love For Anais
Woah!!
I have *heard* of the names Anais Nin and Henry Miller...seen quotes and heard them mentioned in songs and in books.
But I honestly had no clue who they really were and had never read any of their books.
But I stumbled upon the movie Henry & June yesterday and absolutely fell in love with Anais!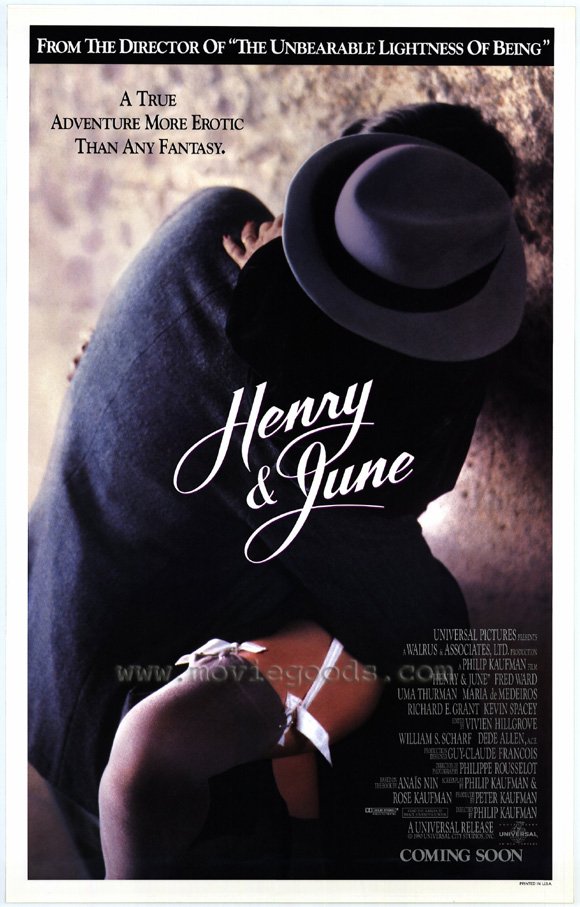 Her passion for life!...and sex!! It really gets you passionate about things, if you know what I'm saying. Immediately following the movie, I ordered 2 of her books from Amazon, "Henry & June" and Volume 1 of her diary.
They are going to be here tomorrow and I am so excited!
I was thinking of doing a little literary/biographical chat with some friends over video chat and publish it over on my YouTube channel...a chat about Anais and some intriguing questions I have about her life...and how her life relates to some of us. Or..how some of us are like her, even if we try to hide it because society frowns upon it, if that's more accurate. Would anyone even be interested in such a chat? Not sure....
I am also putting a few more of her books onto my Amazon Wish List so that I can buy them later! I really want the book of her and Henry's love letters to each other. ::swoon::
Any other Anais Nin fans out there??